Gaia Vista
-

Vision Statement
Gaia Vista has the mission of becomng the world's first sustainable tourism eco resort and community dedicated to environmental and sustainable research, collaboration and education.

Gaia Vista will be seen both as a model of a new way of living, and as a place to heal, grow and re-awaken deeper aspects of ourselves that we have forgotten and lost in the frantic and hectic pace of our industrialized world. This is not necessarily a serious journey, but a playful, creative, spontaneous and sometimes intense unfolding of what it feels like to be alive; connected and nurturing towards ourselves, other animals and the fragile ecosystem in which we live.
Guiding Principles:
To become a model of sustainability and incorporate the latest green technologies into our design and infrastructure.


To promote the research, development, and use of earth centered technologies that help stabilize our fragile planet and nourish our souls


To become a global collaboration center for teaching, exploring and encouraging global cooperation and action toward a sustainable planet.


To encourage and promote cross fertilization of ideas and resources among ecological organizations and communities


To actively encourage teachers and workshop hosts to come to Gaia Vista and teach various aspects of personal growth, yoga, Buddhism, Shamanism, organic farming/ Permaculture, sustainability, biology, and green technologies.


To become a center where people can live and work on various eco-business projects.


To develop and nurture a sense of community - Our primary community will be composed of co-owners, partners, and people that live and work on various aspects of the internationally owned Gaia Vista Project. Our secondary community will be composed of volunteers and people that participate through owning eco shares in our resort. Finally an extension of our community will be composed of environmental groups and green technology companies that come down to GV to work on various collaborative efforts to help save our planet.


To discover, live and communicate what is needed to build a world that functions for the benefit of all life. A world where commerce, communities and nature thrive in harmony


We envision a world of diverse ways of being, united in harmony with each other and the planet, a world that supports the nourishment of each persons self expression and unique paths; while meeting the needs of the web of life in which we dwell.





We invite you to become a part of Gaia Vista.
We are presently divining for: owners, partners, full time and part time eco-village members and volunteers to help fully materialize the Gaia Vista Vision.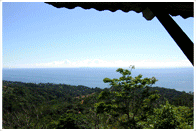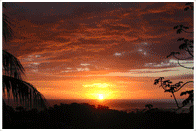 Gaia is the name for the ancient Greek Goddess of the Earth. Experience living in the rainforest, perhaps in one of our tree houses, or relax and play in one of our many waterfalls and swimming holes

more

National Geographic called this area "The most biologically intense place on earth."

more